Breast Augmentation Mastopexy (BAM)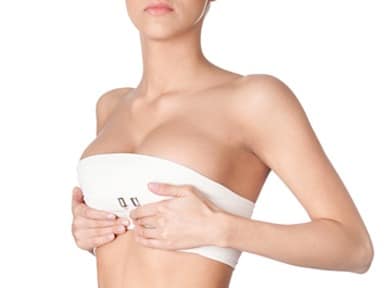 Breast augmentation mastopexy surgery is recommended for women that want tighter, lifted, and larger breasts. Women worried about sagging breasts with considerable loss of volume make ideal candidates for the procedure. Your cosmetic surgeon may recommend the procedure if your nipples are pointing downwards and you want to enhance the shape and size of your breasts.
Breast augmentation mastopexy effectively combines two procedures – breast augmentation and breast lift. At the time of your initial consultation, your surgeon will determine your candidacy and make the best recommendations for you. Envy Aesthetic Center, led by board certified plastic surgeon Dr. Marco Gonzalez, provides breast augmentation mastopexy to patients in El Paso, TX, and surrounding communities.
Understanding Breast Augmentation
Breast augmentation, enlargement or enhancement is a highly popular cosmetic surgery that involves inserting silicone or saline implants in the breast tissue. The implants are almost always placed under the pectoral muscles. The procedure is ideal for women with elastic skin who have enough space to accommodate implants without making the breasts droop downwards or the skin stretch too tautly.
Understanding Breast Lift
Breasts tend to sag with age, weight loss, and pregnancy. Breast lift surgery addresses downward pointing nipples and droopy or sagging breasts. This procedure is aimed at creating firmer, tighter, and perkier breasts. Breast lift focuses in improving the overall shape and silhouette of breasts. Your surgeon will trim away excess skin in the procedure to bring your breast tissues closer.
Who Should Get a Breast Augmentation Mastopexy?
Breast augmentation mastopexy is a combined plastic surgery. It is recommended for women looking to enhance their breast size and improve the overall shape. You should consider getting a breast augmentation mastopexy if you are already planning on a breast lift or breast augmentation surgery. You should discuss the benefits of a combined procedure with your surgeon and ascertain whether you are a good candidate or not.
Breast augmentation mastopexy plastic surgery doesn't increase or decrease the recovery time or risk profile. However, it does help you achieve dramatically enhanced results without the need for multiple surgeries. In hindsight, you get to save on downtime and post-operative recovery involved in multiple procedures.
Breast Augmentation Mastopexy Surgical Procedure
Your surgeon will first administer general anesthesia. Following anesthesia, the surgeon will make incisions on your breasts. This can either be around the areolas, on the breast fold, or a vertical incision from the bottom half of the areola to the breast crease. Your plastic surgeon will make space in your breast tissue to accommodate the implants.
Implants are usually placed under the pectoral muscles. The surgeon will use the same incisions to trim away any loose breast skin. They will bring your breast tissues together for firmer and tighter breasts. Depending on your aesthetic goals and the customized surgical plan, the surgeon may also resize and reposition the nipple-areola complex to a more elevated and youthful position.
The wounds will be carefully closed with sutures once the cosmetic surgery is completed. Your sutures will be wrapped in bandages. Cosmetic surgeon Dr. Marco Gonzalez receives patients from El Paso, TX, and nearby areas for breast augmentation mastopexy.
Contact El Paso, TX Board Certified Plastic Surgeon Dr. Marco A. Gonzalez
For more information on Plastic Surgery (cirugía plástica) and Non-Surgical Medical Spa procedures and treatments, please contact the offices of Board Certified Plastic Surgeon (cirujano plástico), Dr. Marco A. Gonzalez (Dr. G) by clicking here or calling 915-600-2639.
Serving patients in El Paso Texas, Las Cruces New Mexico, Ciudad Juárez Mexico and surrounding areas.